Curious fashion professionals and creative practitioners were invited to develop a deeper knowledge on solidarity in the fashion industry – what is solidarity and how to apply it in your practice? Visitors were invited to join the movement of creating a more solidary fashion system. 
Conference Ways of Caring - Practicing Solidarity. Photo by Eva Broekema
The conference Ways of Caring – Practicing Solidarity explored how to practise solidarity in fashion. In response to the COVID-19 outbreak, we've heard many calls for solidarity, a more solidary fashion industry and more solidary practices of making and wearing. Curious fashion professionals and creative practitioners from around the world were invited to join a 48-hour hybrid conference to develop deeper knowledge on the topic – beyond the boundaries of the fashion discipline. Through interactive presentations, talks, lectures, demonstrations and workshops people could tune in with relevant thinkers, create with inspiring makers, and interact with like-minded fashion practitioners. Together, we worked towards a more solidary fashion system.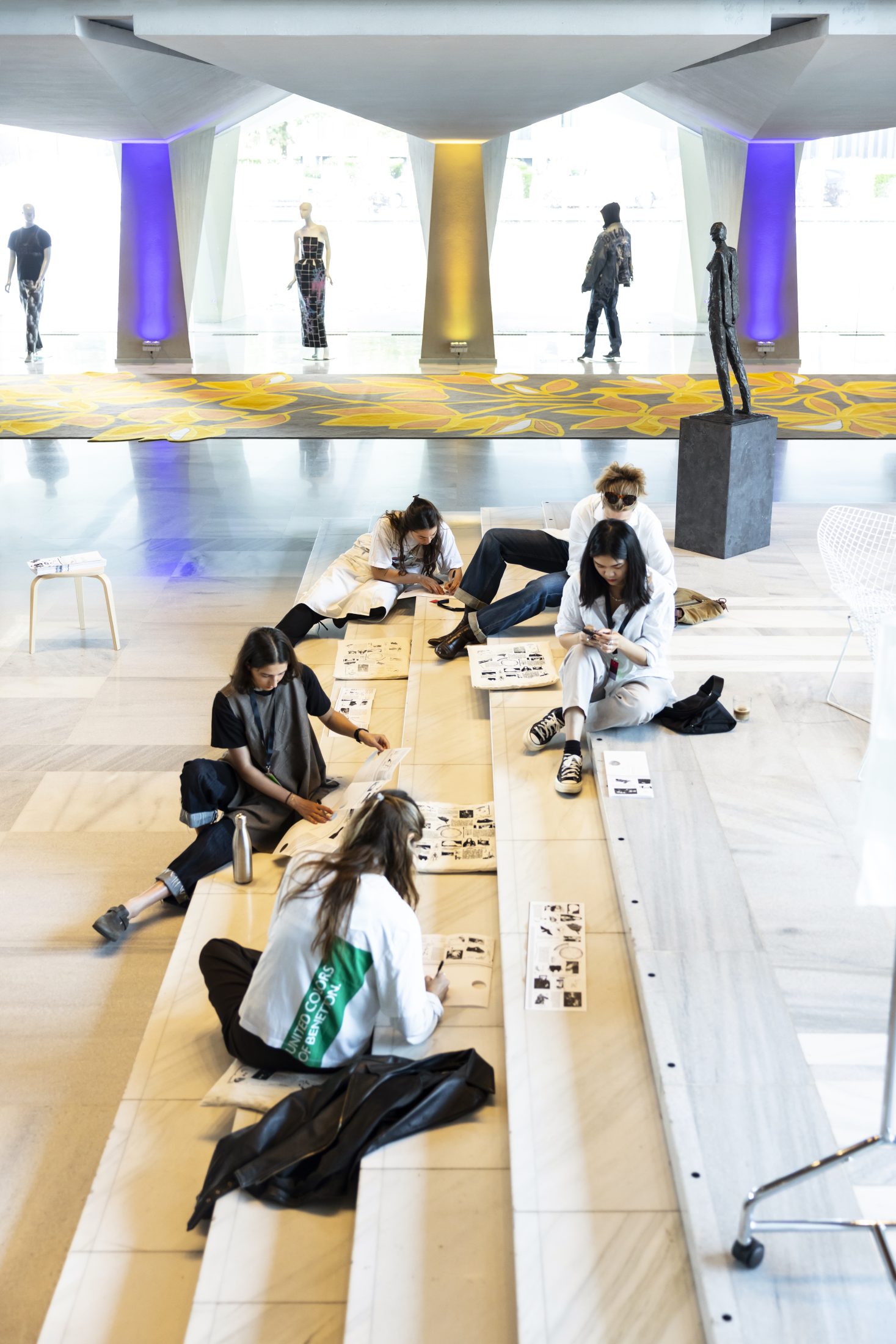 The conference kicked off on June 30 with an inspiring online programme curated by 10 fashion platforms and collectives from around the globe. Participants included Sueli Maxakali and Isael Maxakali, Rio Ethical Fashion from Brazil, Fashion Revolution, the Union of Concerned Researchers in Fashion, Ricarda Bigolin and Chantal Kirby from Australia, Bhaavya Goenka from India, Fashion Act Now, Amy Twigger Holroyd and the Research Collective for Decoloniality & Fashion. On July 1st, the conference continued live in Arnhem with demonstrations, lectures, workshops and discussions by critical fashion practitioners including Anna Piroska Tóth, Louise Croff Blake, Caulfield-Sriklad, Ben Barry, Mila Burcikova & Monica Buchan, Patchwork Family, Schepers Bosman and TOTON, amongst many others. The conference was supported by Gemeente Arnhem. amongst many others. 
More information
Updates and the full programme can be found at www.practicingsolidarity.nl
#PracticingSolidarity
About ArtEZ
ArtEZ University of the Arts creates opportunities for artistic, intellectual and personal growth for its internationally diverse community of students, lecturers, and researchers. Art binds us and is a catalyst for innovative ideas and alternative approaches. Our motto is: art changes.